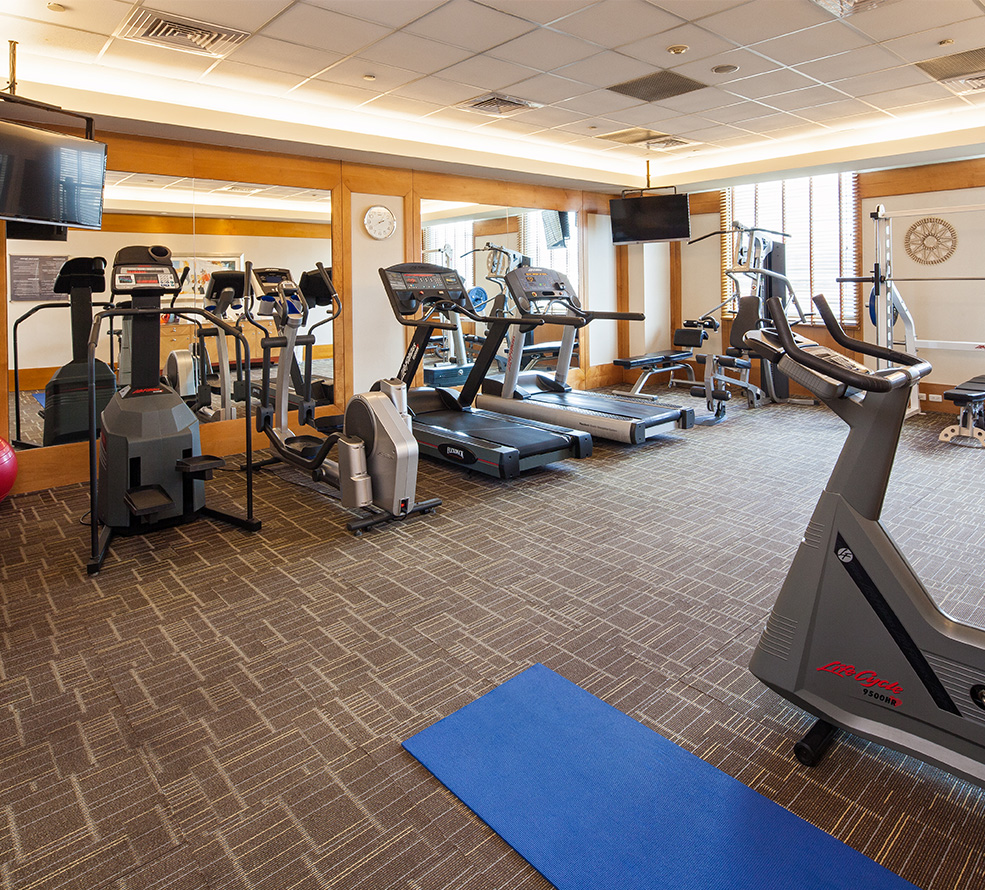 FITNESS CENTER
Treadmills, exercise bikes with pulse sensor, and an array of strength training equipment are available in the 24 hours Fitness Center together with spa area where lockers are available while enjoying sauna, Jacuzzi, steam room and shower facilities.
Notice
Rules and Regulation
The Fitness Center is for hotel guests' use only and are provided free of charge without trainer. Guests are responsible for their own safety. The hotel will not be responsible for any injury or damage resulting from the use of the facilities or equipment.
Fitness Center Regulation
Please do not leave valuables unattended in the Fitness Center.
To avoid injury, please wear exercise shoes during workout.
Those with heart conditions or related illnesses should avoid using the Fitness Center facilities.
Please read the instructions on the equipment before starting your workout, and please equip the pulse check clips when using bicycle and treadmill as described in the user manual to avoid exhaustion.
Please stop workout immediately when feeling faint or dizzy.
Children under 16 years old must be accompanied by an adult at all times.